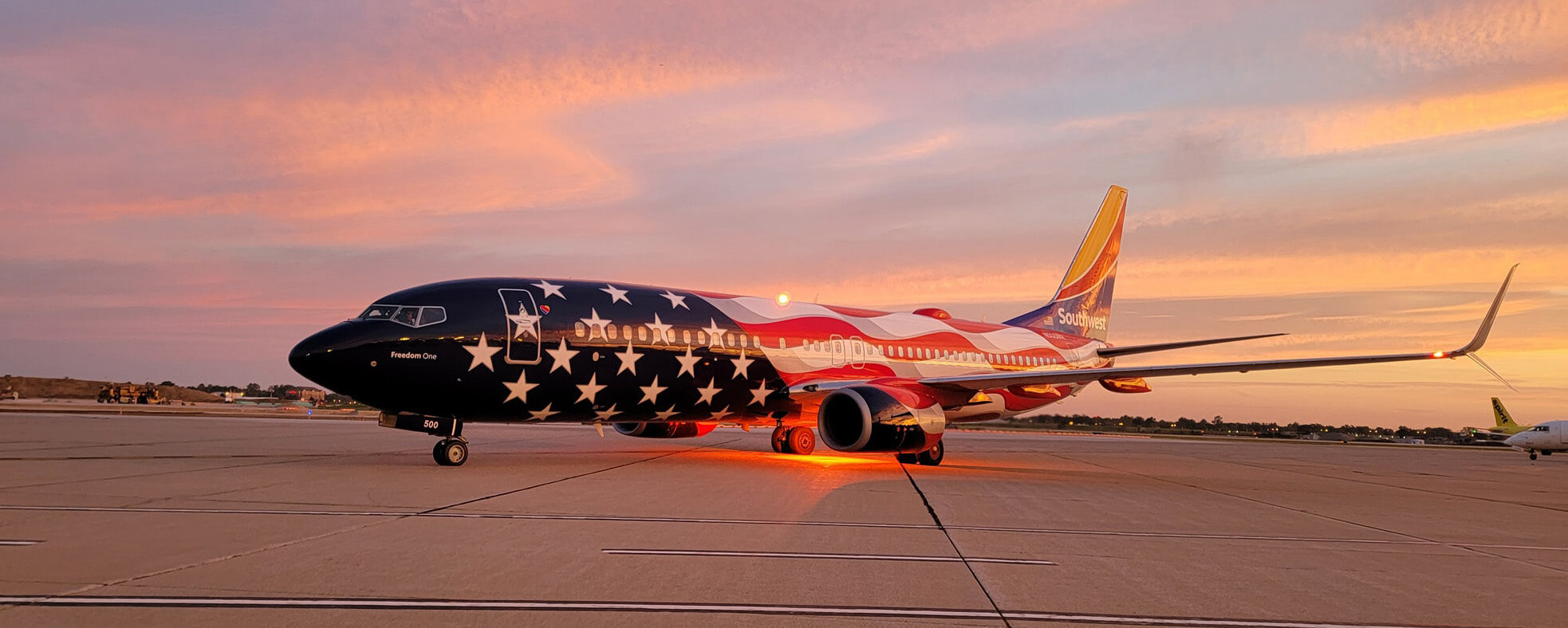 Honor Flight
Honor Flight Cleveland's typical schedule begins at 3:30 am with the arrival at Cleveland Hopkins Airport. Donuts, pastries, coffee, and refreshments are provided by the USO as guests check in and wheelchairs are divvied up. Honor Flight Cleveland's volunteers are introduced and a safety brief is conducted with the Guardians before we pass through the TSA security checkpoint.
The fight arrives in Baltimore around 7 am where we board a charter bus heading to our first stop of many.
World War II memorial
Vietnam Wall
Lincoln memorial
Korean Memorial
Afterwards, an Arby's boxed lunch will be provided, enjoyed on the bus as we travel to our afternoon destinations.
Arlington Cemetery
Tomb of the Unknown Soldier
Military Women's Memorial
Marine Corps Memorial (Iwo Jima statue)
Air Force Memorial (drive past)
Navy Memorial & Museum
Concluding our tour of Washington, D.C., we travel to Mission BBQ for dinner then back to Baltimore airport for our return flight, landing sometime in the 10 o'clock hour.
On May 7, 2025, U.S. travelers must be REAL ID compliant to board domestic flights and access certain federal facilities.